More than ten years ago, Toyota developed the I_Site fleet management system. I_Site communicates via telematics hardware and sensors built into Toyota forklifts and connects them to Toyota's central information system. Such a fleet management system registers and measures the fleet performance in your warehouse. The result: you can make optimal use of your fleet, which saves costs and energy.
Turn information into insight
A connected Toyota forklift, a smart truck, always gives you an up-to-date overview of its operational data: from the number of operating hours and truck usage to contract data on rental and service. Thanks to the information from I_Site Explorer, you can optimise the use of the truck in terms of safety, maintenance and energy consumption. For example, by tracking the truck location, impacts and real utilisation hours you have all the right indicators to make fact-based decisions to optimise your logistics and material handling efficiently.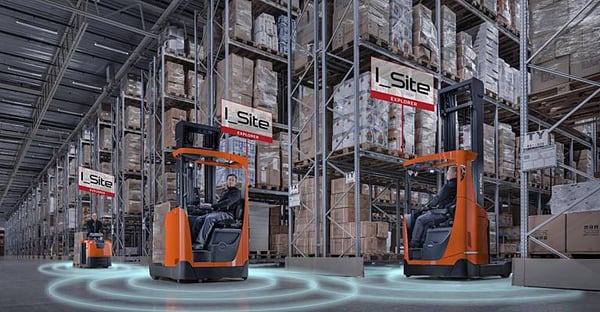 Optimising energy efficiency
I_Site also offers strong advantages on an ecological level. With the battery monitoring function, you can control and optimise the energy efficiency of your trucks. Not only can you consult the charge percentage of the battery, you can also check directly if your operators are charging and handling the batteries in the right way. This not only increases their own safety, it extends the battery life time at the as well, allowing you to get more operating hours out of the same battery.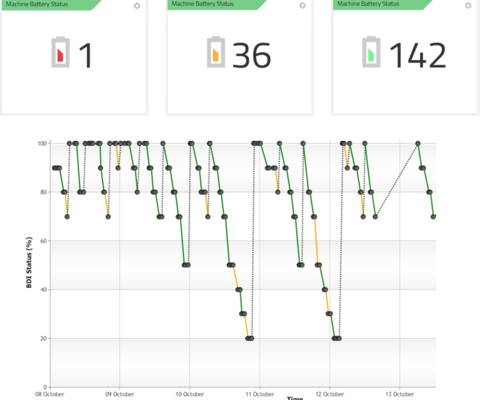 Furthermore, I_Site can help you define the right battery type for your operations: lead-acid or lithium-ion. Thanks to the data from the fleet management system we can advise you based on your real operations which technology is best and most price-efficient for you. It also helps to select the right battery size (not too big nor too small) to be able to manage full or even multiple shifts on one battery.
Take control of your fleet
Do you want to monitor and manage the use of your entire forklift fleet? That is also possible as we can retrofit our fleet management solution to your existing fleet.
Do you want to know which truck is stationary when? How many forklifts you actually use per day or which vehicles and drivers cause most frequently impacts?
These are several questions that I_Site Explorer can offer you an answer to. In short, I_Site from Toyota ensures that you make optimal use of your internal truck fleet.