The Toyota Logistic Design Competition is back again and this year it's all about innovating urban micrologistics. The competition opened earlier this year in April, and so far, we have already received a lot of interesting submissions. With registrations closing the 19th of October, we want to give students who are thinking about entering the competition some extra motivation. We have therefore collected bits of good advice and fun anecdotes from some of the winners of our previous design competitions. In this blog, we would like you to meet Mo Moradi (finalist of the 2014 and 2020 edition) and Hannah Rayner (winner of the 2018 edition).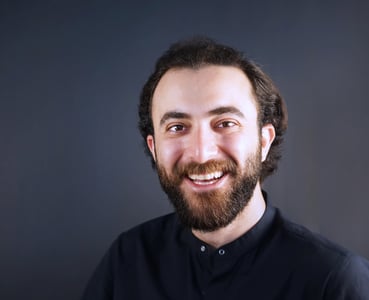 Who is Mo?
Mo Moradi is originally from Iran, but is now based in Berlin, Germany. He went to university in Iran, then joined the Berlin Weissensee School of Art. Today, Mo can call himself the proud founder and CEO of MonkeyBots, his own company. He is also employed by Baer Technology in Berlin as head of design.
What was it like for you to participate in the Toyota Logistic Design Competition?
'I participated in both the 2014 (Ultratow) and 2020 (CIPS) design competitions. For the 2020 Last Mile Delivery me and my project partner Paul Poetzelberger had a core concept: we didn't want to add another platform or send another set of vehicles to cities that were already overcrowded.'
Any takeaways for this year's participants?
'When I'm thinking about how I'm going to design something; I stick to the principle of doing nothing rather than something that doesn't make any sense. I also ask myself whether or not I'm contributing something positive to society. I believe the best advice I can give is that the students should not be afraid of putting their craziest ideas forward!'
Find out more about Mo's concept from 2014, here!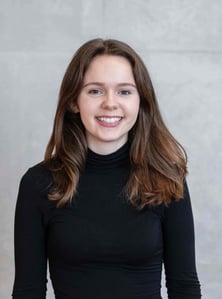 Who is Hannah?
Hannah Rayner graduated from Loughborough Design School in England, in 2019. She attained her B.A. in Design and Technology with honours and worked for IBM, where she did her internship, after graduating. Now Hannah works at 'IBM Garage', a small consulting firm of IBM.
What was it like for you to participate in the Toyota Logistic Design Competition?
'The competition I participated in, was the 2018 one, which was all about finding a solution for the last mile of package delivery. The final step of package delivery is often difficult. Matt (Hannah's fellow student at Loughborough) and I were really looking for the human aspect and perspective, when coming up with a solution. The most difficult part of the competition was getting access to the user. The idea was to utilise existing infrastructure. Once we'd established what we wanted to do, there were actually very few difficulties.'
Any takeaways for this year's participants?
'The thing I remember the most from the Toyota Logistic Design Competition, was the challenging brief. At university you get theoretical cases, while now, in the competition, you tasked us to solve a real-world problem. Something the industry has been dealing with. Since feedback on our project would come from field experts, we had to become experts in a field we knew nothing about overnight! But you have to trust the process: it'll either work really well or it won't work at all. The best way to tackle the design case is to think outside the box.'
Click here to find out more about Hannah's concept.
Written in collaboration with Lars Noren.