The Toyota Tonero hydrostatic counterbalanced truck is a powerful and trustworthy forklift, fit for both indoor and outdoor applications with a great overview of the surroundings, excellent manoeuvrability and it has been equipped with Toyota's unique System of Active Stability (SAS). Its hydrostatic transmission guarantees rapid acceleration, immediate change of direction when turning and automatic braking when you let go of the gas pedal.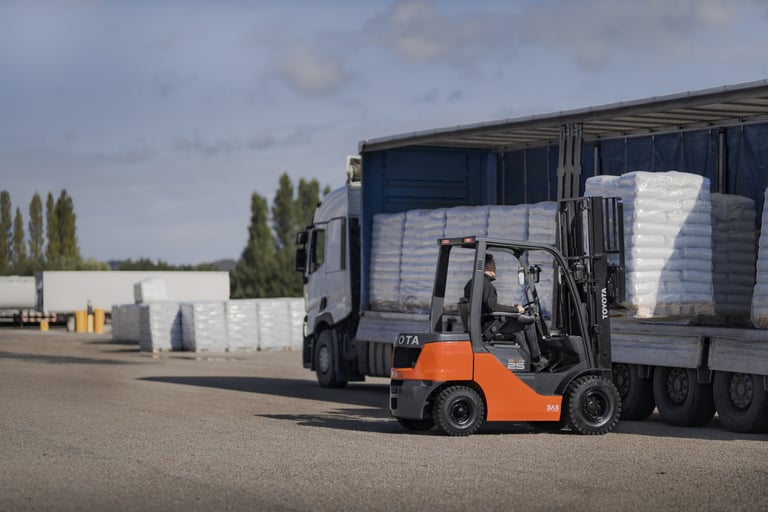 Recently, a new version of this high-quality truck came out; our new Tonero hydrostatic truck is big on productivity and efficiency while having a low impact on the environment. We've asked Research and Development and Customisation Director, Jean-François Ferron, Research and Development Manager, Sebastien Zinutti, and Research and Development Technician, Thomas Gasnier, of Toyota Material Handling Manufacturing France to tell us about the new Tonero.

The truck was made in our French factory, why there?
'Our factory in Ancenis (France) produces torque converter counterbalanced trucks and hydrostatic forklifts require a similar platform. The previous Tonero hydrostatic counterbalanced truck was also produced here. Eventually, Ancenis will become the European production centre for Toyota Material Handling's range of internal combustion trucks.' - Jean-François Ferron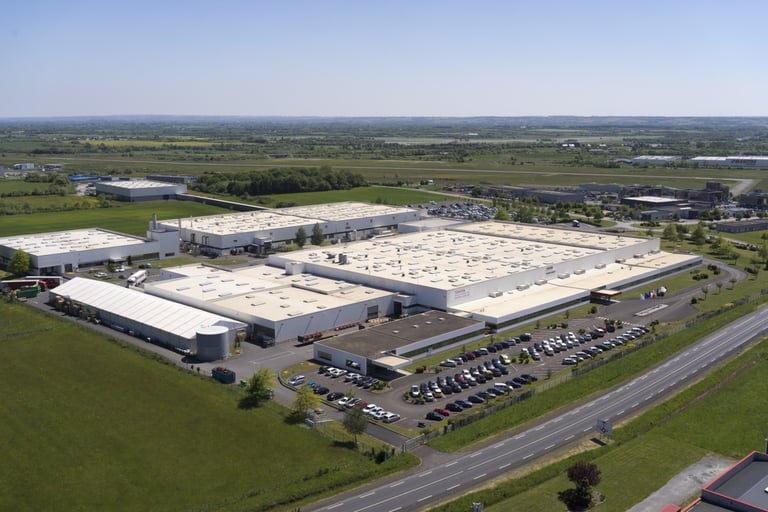 Why did you decide to improve the Tonero?
'There's a double reason: The Stage V European regulation set some strict emission standards on non-road engines that we had to implement, additionally we wanted to react upon market needs. We are proud to say that our range exceeds this European regulation. On top of that, our Kaizen approach as Toyota drives us to constantly improve ourselves in both our work and our processes.' - Sebastien Zinutti
'As for market demands: a new hydrostatic transmission has been installed, the hardware has been optimised and the software is 100% Toyota. We've also added new options and more comfort.' - Thomas Gasnier
How does this Tonero compare to to previous model and what makes it so unique?
'We chose to keep the Tonero's overall chassis because of its proven durability. We decided to work with a full-floating overhead guard and a new optional isolated cabin to optimise driver comfort. It's easy to drive for hours without any discomfort. Many driveability presets, like pedal sensitivity or acceleration, can be adapted to the driver's preferences. The new truck has a floating drivers' compartment, reducing vibration and noise. Its big windows with heater and windscreen demisting make sure you have high visibility, increasing safety, it's perfect for operations that use the Tonero outside.' - Thomas Gasnier
'Other than that, we've made the truck more fuel efficient, more economical and more ecological by surpassing the Stage V regulations of the E.U. The engine, the exhaust system and the diesel particulate filter (DPF) are designed and produced by Toyota. Our DPF is durable, easy to maintain, automatically regenerates and has a general fail-safe.' - Sebastien Zinutti
'Even the chassis and the cabin are produced by Toyota, we have full control over the quality of our product; something unique in our branch. The driver feeling and comfort, the ease with which the Tonero can perform any task, it all makes the new Tonero hydrostatic one of a kind.' - Jean-François Ferron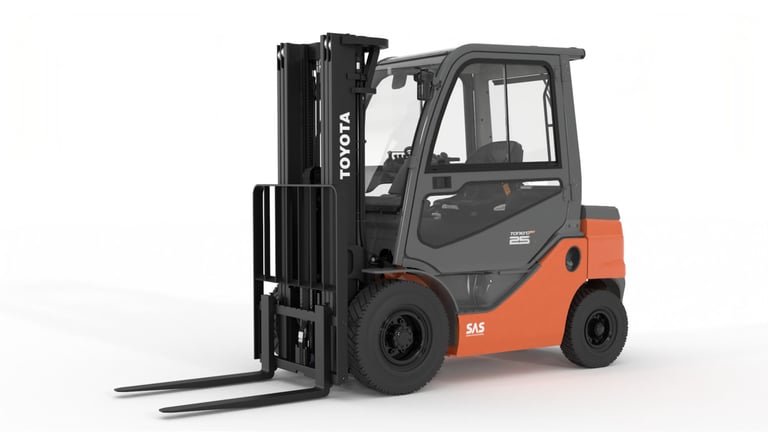 We hear a lot about the Stage V regulation concerning emissions in the E.U., where do we stand on this matter?
'Currently, our products are in accordance with this regulation and our new 100% Toyota engines are even doing better in terms of robustness and durability while being just as powerful as the previous ones.' - Jean-François Ferron
What are some of the benefits our customers can expect when buying this truck?
'Our mindset is customer oriented and that's something you can see. During development, user feedback makes sure our product complies with market needs. Based on this feedback, we created more visibility all around the truck and a more comfortable cabin by reducing noise and vibrations. The truck is also more economical than its predecessors, it's lower in consumption and easy to maintain, bringing down the total cost of ownership.' - Sebastien Zinutti


The new Tonero Hydrostatic counterbalanced truck is a truck we are proud of, its impeccable performance has been sharpened and refined in its new version which is more energy efficient, sustainable and driver friendly.