Keeping material handling running smoothly is one of the biggest challenges businesses face across a wide variety of industries. Whether you're moving pallets full of food, large stacks of manufacturing components or other materials ready for distribution, choosing the right pallet truck can mean a world of difference.
There are various types of pallet trucks available for customers who need to move materials in horizontal transport applications. The choice for the right one can be led by the distance it needs to be moved over, the load capacity, required manoeuvrability and ergonomics, available space and battery technology.
We'll take you through the different models to help you in your choice.
Opting for manual: hand pallet trucks
Manual pallet trucks with a classic design can get the job done in your tight applications. The Toyota hand pallet truck is a budget-friendly, easy-to-operate solution for anyone needing to move materials across short distances. The Toyota BT Lifter is perfect for transporting loads only over a short distance or amount of time. Since it's not powered, no charging or battery maintenance is needed. You can choose from a wide range of variations, such as galvanised trucks, trucks with a scale, or silent models. With an ergonomic handle, operator fatigue is reduced and comfort is increased. A durable frame, reliable hydraulic pump, and heavy-duty wheels make the manual pallet truck an essential asset to your operation.
Typical industries and/or applications:
Shops

Retail environment

Back of a lorry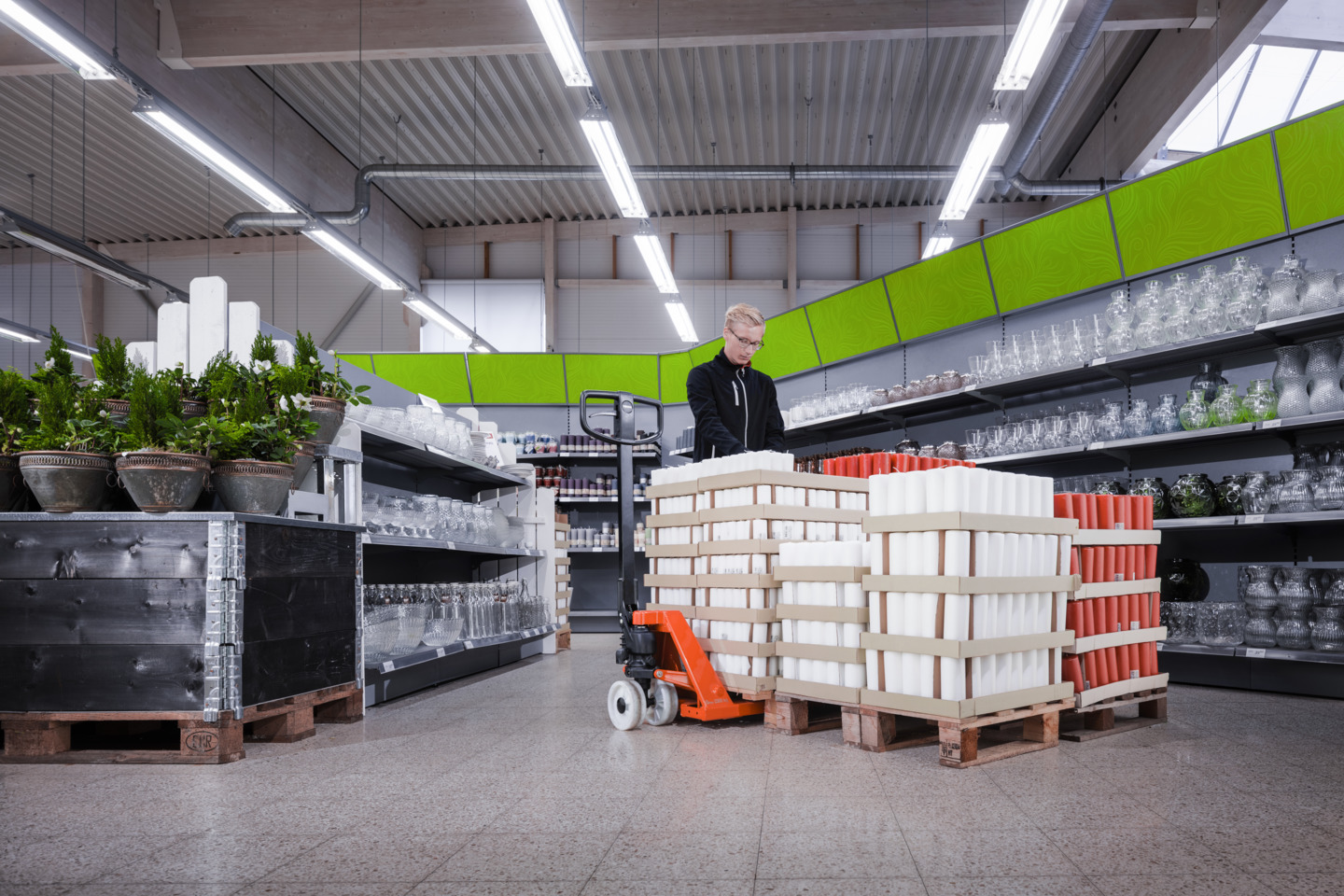 Stepping up in intensity and productivity: pedestrian-powered pallet trucks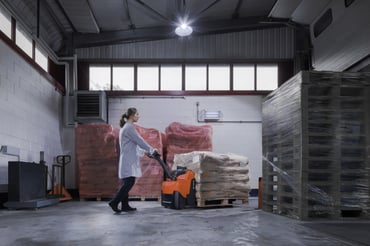 For more challenging applications where up-time is a priority, pallet trucks like the Toyota BT Levio LWI160 and BT Levio W-series for more intensive use are the best choice. Pedestrian pallet trucks are suitable for different applications, such as horizontal transport, loading/unloading and order picking. They are compact, easy to use thanks to an ergonomic tiller arm and allow for easy manoeuvring in tight spaces. A wide range of configurations and options makes the models perfect to support most load requirements and applications. All models are available with traditional lead-acid batteries or lithium-ion battery technology. The latter allows for efficient and clean operation, and fast opportunity charging to keep productivity high throughout the shift. Trucks where the chassis is designed around a modular lithium-ion battery solution, such as the BT Levio LWI160, are even more compact and light to work with.
Typical industries and/or applications:
Manufacturing with short-distance transport

Supermarkets

Retail environment

Back of lorry

Small warehouses
Speed is everything: Ride-on pallet trucks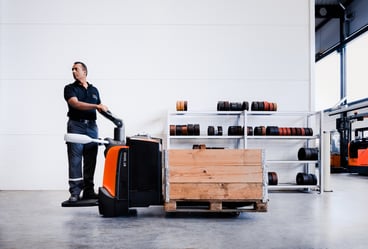 As the horizontal distance grows, riding the pallet truck becomes necessary to remain efficient. Platform pallet trucks make long-distance heavy-duty tasks in large warehouses or distribution centres easier. The Toyota BT Levio P-series trucks offer a comfortable drive thanks to suspended platform and sideguards. Available with lead-acid or lithium-ion batteries, these trucks will keep performance high.
For even more driver comfort, the stand-in S-series model can be chosen.
Typical industries and/or applications:
Large distribution centres

Long-distance transport in warehouse

Loading and unloading lorries

Manufacturing with long-distance transport and heavy loads
Whatever your horizontal pallet transport needs, there is a perfect pallet truck match for you. The range also comes with a wide choice of options to suit any specific requirements such as being able to operate in cold store, opportunity charging, increased safety or performance.