Throughout the years we have invested in new tools to provide our 3000 technicians with consistent training quality across Europe. In our journey towards digitalisation, Toyota Material Handling made a strategic switch towards a blended learning approach, supported with virtual classroom seminars. The covid-19 pandemic has accelerated the necessity to adapt our learning approach, but also represented an opportunity to demonstrate the benefits of these new teaching methods.
Training and learning happened through interaction between the technician and trainer. This has been the biggest challenge for the team: create opportunities for technicians to engage and interact between themselves and the trainers. Although the journey towards digitalisation was already initiated, our trainers had to adapt much faster than originally planned, since they could no longer train in a full classroom.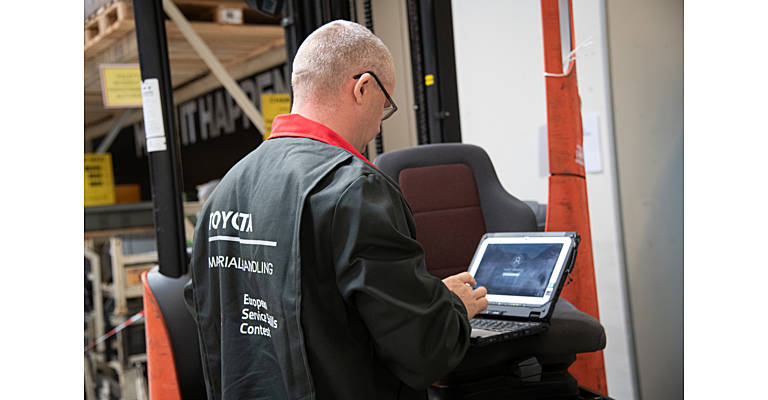 New way of training
Given the extraordinary circumstances, the transition to the online teaching format worked remarkably well. Our trainers did an amazing job and managed to adapt the course quickly. In less than 10 months, a total of 27 courses were converted to an online format. This gave us the opportunity to focus on the essential part of the course, as well as interact individually and directly with each technician, which is not possible in a plenary class.
"We try to break up the schedule, limit the virtual training to one-hour sessions with a 20-minute break so technicians can remain focused. For example, on Monday they have online training, then on Wednesday they will repeat the theory they learned on Monday practically and give examples in real life. We also hyperlinked our manuals, this way the trainers and technicians are able to find all the information needed."- Ken Williams - Technical Learning Specialist at Toyota Material Handling UK
We used to train with a bigger group and used one truck for demonstration. Now we have small groups of maximum 3 people always wearing facemasks and gloves, as well as disinfecting the truck/tools during their training. We also invested in video training, this way technicians get the opportunity to train from a distance. Thanks to our tools, trainers can log in from a distance and take over the computer used to read the data from the truck, so if a technician runs into a problem and can't find the solution a trainer can support from home.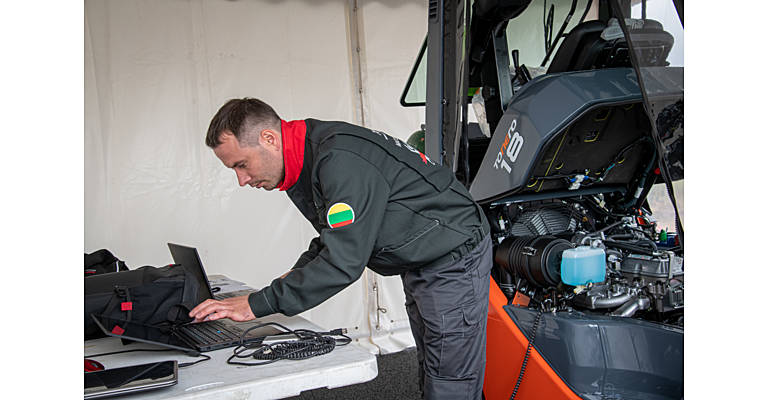 We see that this new way of training comes with a lot of advantages: they now need to interact with the rest of the group and work on some tasks in between. Of course, online training cannot fully replace a face-to-face training, but given the circumstances, everybody did an exceptional effort in making it an overall positive experience for all. What do our technicians think of the new way of training?
"Well they are actually very positive, they are all very understanding and we guide them as much as possible." -Ken Williams - Technical Learning Specialist at Toyota Material Handling UK
Even when the pandemic is over, we will continue to invest in virtual training, as we recognise this is the way forward when it comes to how we train technicians in Toyota Material Handling and is a big part of our digitalisation journey.