How an operation performs is key for a business. Picking items to prepare an order is a time and effort-consuming activity. Therefore, it is essential to optimise this task by using the right equipment.
Why optimise your picking operation?
Picking or order preparation account for 45% to 75% of the total cost of all activities carried out in a warehouse, sometimes even more. This is an area where improvements will help you achieve:
Less time spent on order picking

Less errors

Less travel for the

 

operators thanks to a better zone layout

Better

 

stock rotation

 

B

etter cost control and higher saving
A forklift for every picking height
To carry out efficient picking, the first step is to have a truck specially designed for order picking, one that maximises efficiency of the daily work and safety in the workplace.
Depending on where the goods are on the shelves, there are different methods of order preparation and, therefore, Toyota offers a wide range of order pickers to suit these needs:
Low-level order pickers: these machines are designed for collecting items at ground level or at a height of around 2.8 meter.

 

They can transport one or more pallets, so that single or multiple orders can be collected.

 

Toyota low-level order pickers come with an optional elevating platform, to allow for occasional second-level order picking in a more ergonomic way.

Medium-level order

 

pickers: Designed for goods that are stored less than 6 meters high.

 

These are very versatile forklifts with a lot of options.

 

High-level order pickers: These order picking forklifts can reach the full height of the racking and can even exceed 10 meters in height.

 

It is, however, highly recommended to use guidance devices.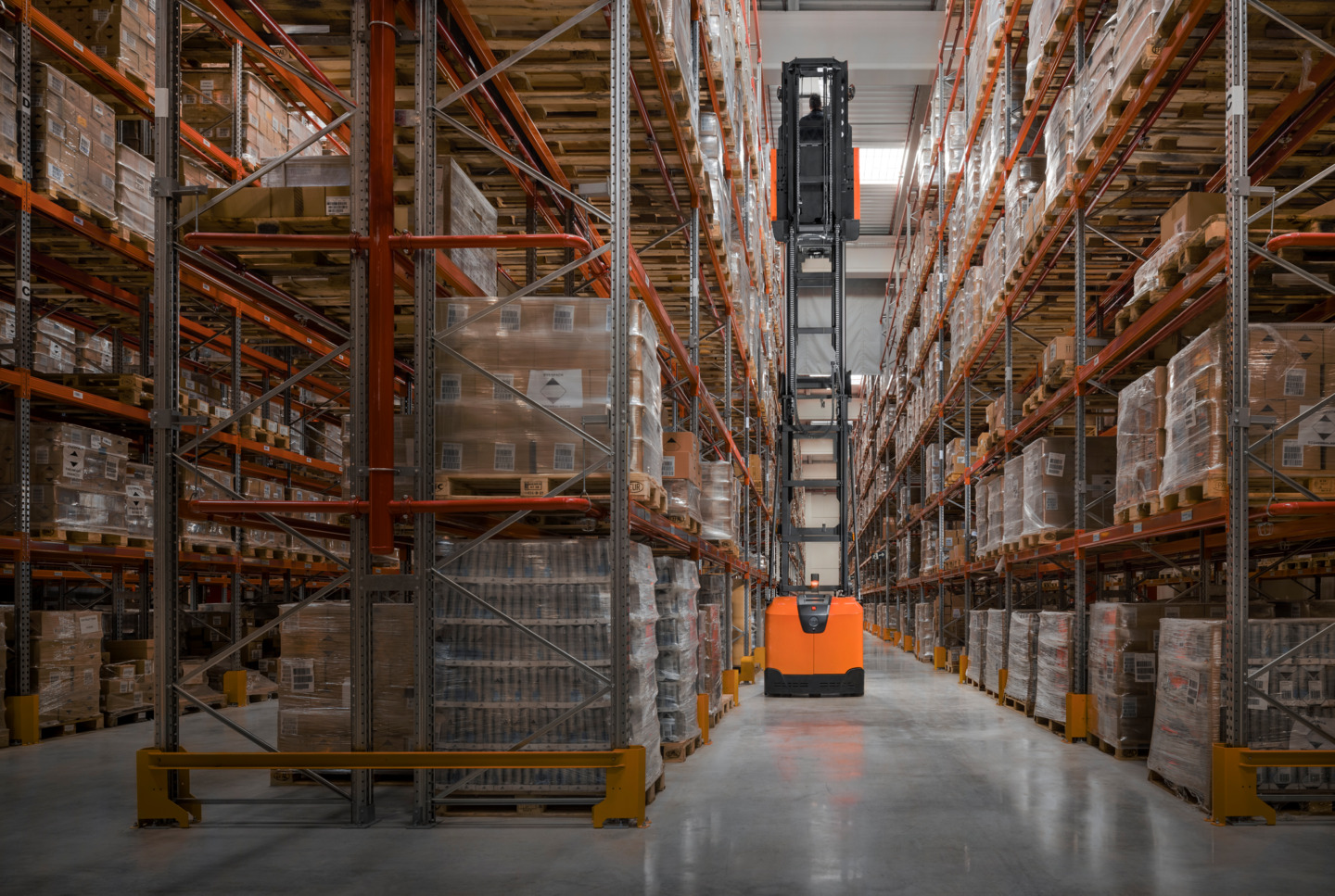 Solutions to improve further
Once you've found the right order picking truck for your operation, you can look at additional tools and solutions to boost productivity or ergonomics for your operators. Two examples:
Remote controlled order pickers
With remote controls, hourly picking increases by as much as 20%. With the t-mote solution from Toyota the operators can stop the truck with the remote, freeing up their hands and gaining time for picking orders, without having to get on and off the truck.
With a remote-controlled order picker such as the BT Optio OSE250 you can eliminate unnecessary routes and maximise the number of orders collected, making picking a fast and efficient task. Likewise, the trucks connected to the remote control system have laser scanners integrated, which ensure the correct positioning of the truck and its obstacle detection, stopping the truck if there are any obstacles on its path.
Picking by voice or light
With voice picking, the automated system informs the operators of the location of the order, so they can go to the location to pick up the items. There is also a light picking system, which illuminates the exact picking position on the shelf, and shows the number of units that must be picked. Both systems improve productivity in storage processes. 
In this blog we've given you some tips on how to optimise picking in your warehouse using order pickers. For more detailed advice, reach out to our sales experts or discover the models online.